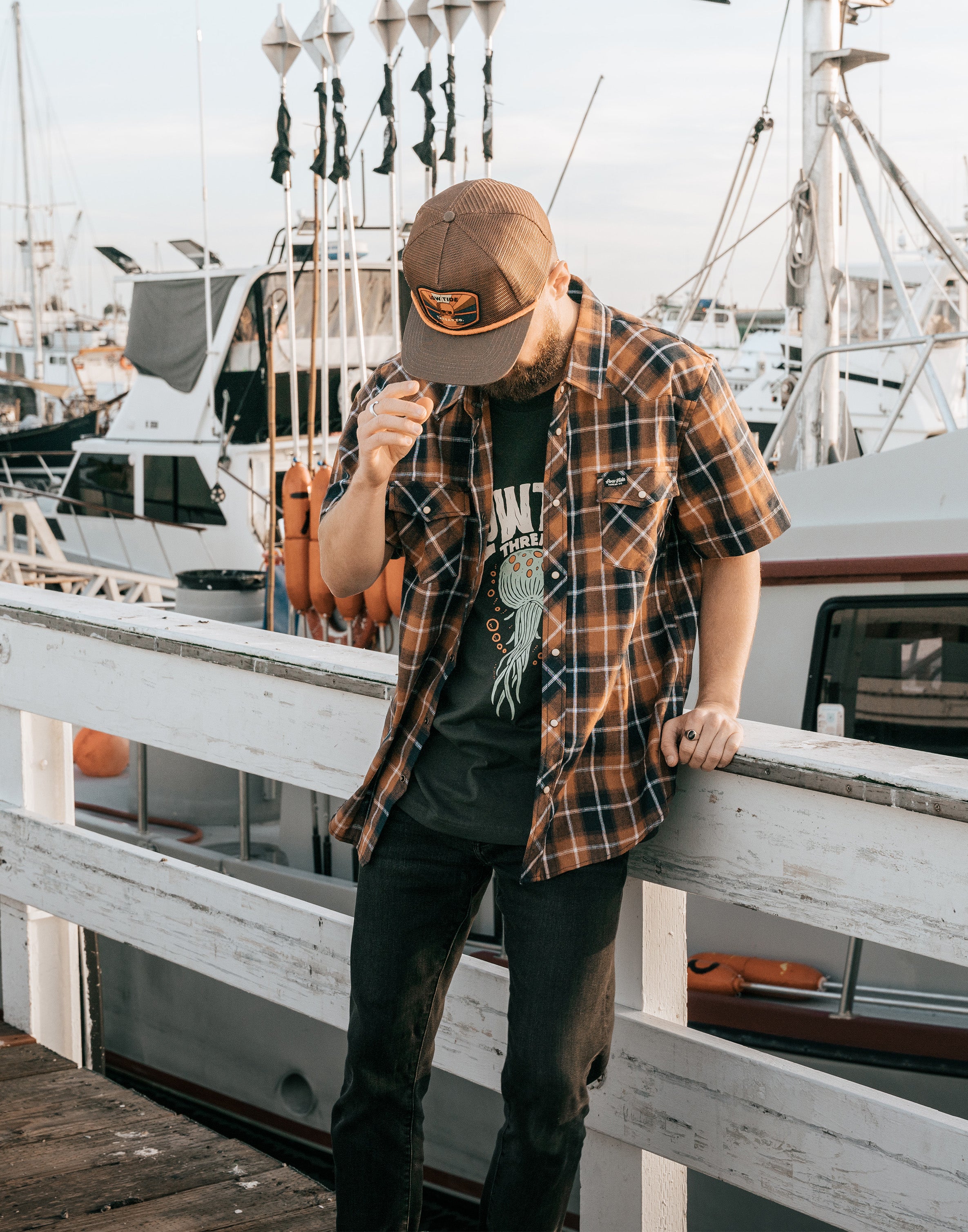 Check out our 100% brushed cotton short sleeve snap, The Blake. Now on sale!
Featured Collections
Crafted Snapbacks
Our snapbacks are truly unique & designed from the ground up. We have crafted our original snapbacks using hand-selected materials & hand drawn art.
Shop Snapbacks
Premium Hoodies
Our premium hoodies are vintage-inspired, durable, & extremely comfortable. Check out the original '73 Vintage Washed hoodie & our latest El Tigre '86 Faded Hoodie.
Shop Hoodies
Artist Driven Accessories
We've paired up with some incredible artists to create top-shelf accessories to compliment your fresh threads! All our accessories are completely original & designed to last.
Shop Accessories
Introducing the Wyatt Denim Snapback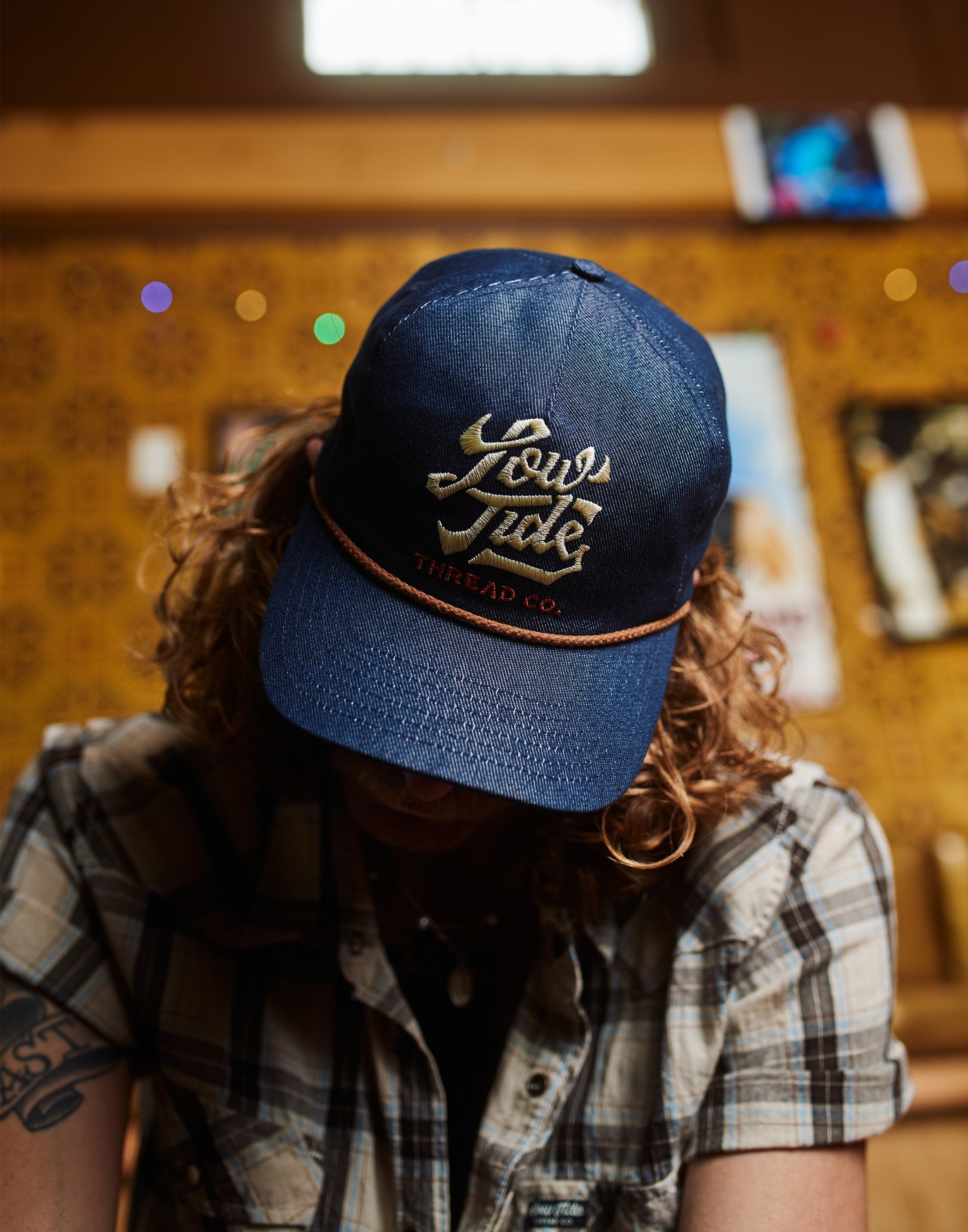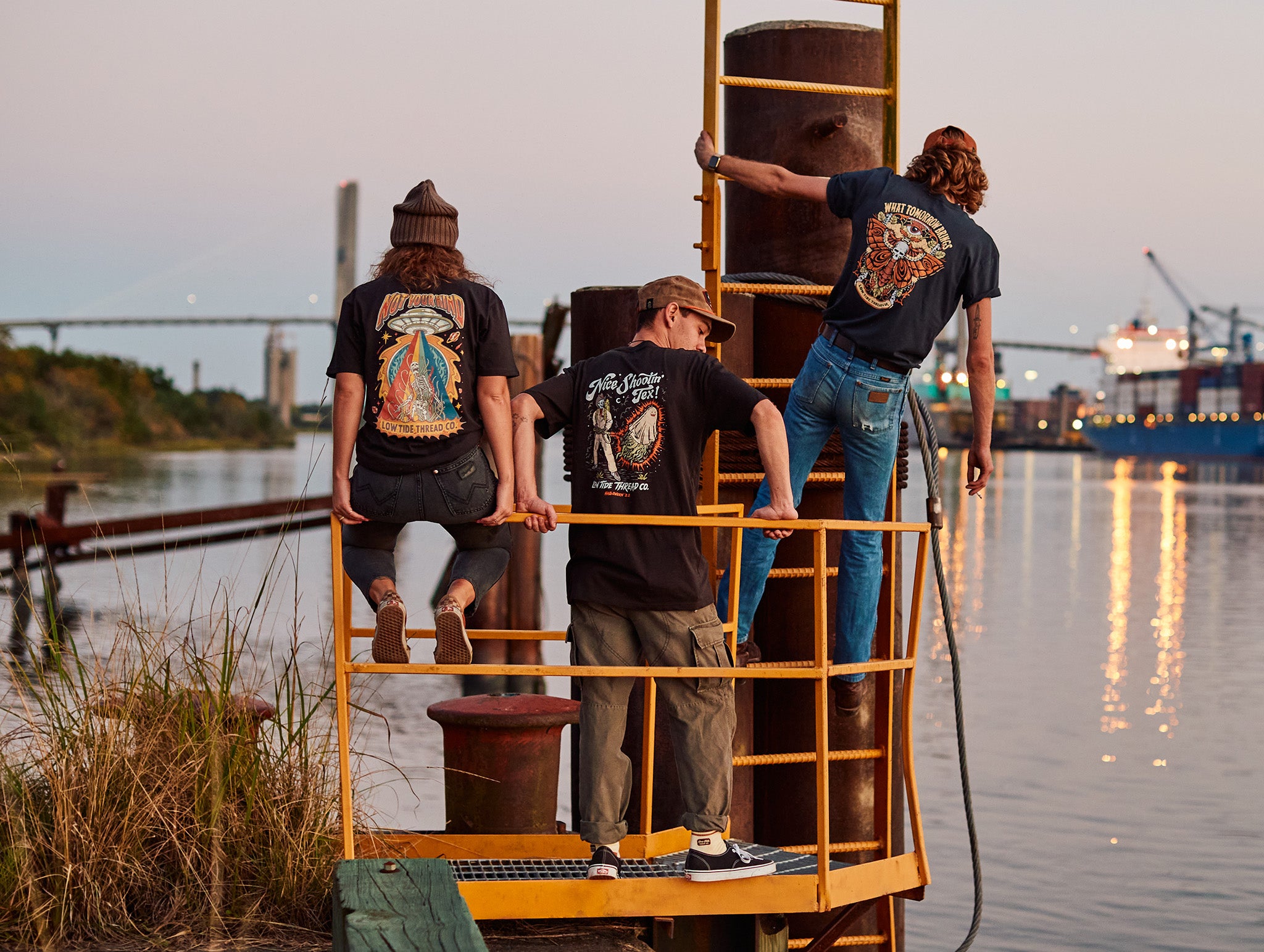 hand drawn art & locally screen printed in Savannah, Ga
unlike any other
Feed Your Head
take a trip & check out this vastly unique piece we call "Feed Your Head." Inspired by the white rabbit & the space between your imagination & reality. Just ask Alice!
SHOP feed your head
What Tomorrow Brings
One of our most popular designs to date! What Tomorrow Brings features an amazing design by one of our artists that's inspired by the unknown! Printed on our indigo '86 Tee.
Shop What Tomorrow Brings
Face The Strange
There's a few easter eggs in this original piece & we're just in love with how it turned out! A staff favorite & uniquely designed for the lover of all things Bowie & Team Zissou!
Shop Face The Strange
Adventure Driven
Our Beanie Collection features hand selected fabrics & designs for all your adventures ahead. Your noggin will be the least of your worries!
Merino Trail Beanie
The Merino Trail Beanie has been designed for the wild & its inner lining contains an extra layer of soft wool for added warmth. this proven design has been tested on the trails of Yosemite & ready for your next hike!
Shop Merino
60's Cuff Beanie
The 60's Cuff beanie is designed for everyday wear & its merino wool construction is incredibly soft, yet durable. This is an absolute classic & ready to be your go-to beanie!
Shop 60's Cuff
intentionally designed to pair with all your favorite threads