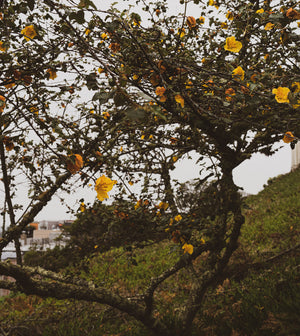 Returns
Our Policy
We Gladly accept returns on full-priced items for a refund or exchange purchased online within 30 days of the original purchase. We will happily offer free exchanges on all full-priced items.

After you receive your item(s) from Low Tide Thread Co., we encourage you to try them on & for any reason you're not super stoked about your purchase; we'll gladly exchange it for the correct item(s) that works best for you, free of charge.

Please note that all returned & exchanged items must be like-new, unworn, unwashed, & contain no alterations. Sales Items, gift cards, & one-of-a-kind pieces are final sale & cannot be returned or exchanged. Thanks for rising with the tide!

If you have any other concerns or questions, please use our Shop Messaging system by clicking the link on the bottom right of the page, or email contact@lowtidethreadco.com for further help.
Start a Return
Push Forward & adjust your heading for the unknown